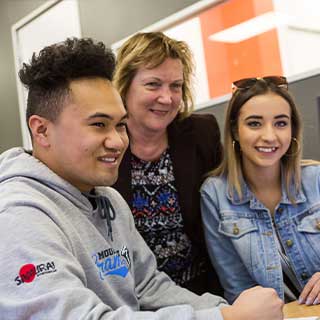 Code of Practice for the Pastoral Care of Tertiary and International Learners
NZSE has agreed to observe and be bound by the Education (Pastoral Care of Tertiary and International Learners) Code of Practice 2021 which provides the framework to support the wellbeing and safety of domestic and international students. The code makes clear that creating an environment that supports learning and wellbeing is a shared responsibility between tertiary providers, students, whānau and the wider community.
To learn more about the Code visit: https://www.nzqa.govt.nz/providers-partners/tertiary-and-international-learners-code
How do I get a copy of the code?
Code of Practice Self Review and Attestation:
What is self -review?
This is an ongoing process to compare NZSE College's performance to the expectations of the Code. The aim is to identify strengths and areas of improvement so that actual, worthwhile changes can be made to our systems and practice.
What is attestation?
This is a declaration made annually by NZSE College to NZQA that a self-review has been undertaken of the learners' well-being and safety practices under the Code.
The Executive Summary for Self-Review 2023 can be found here