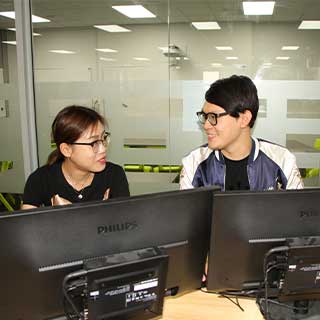 We hope our students will find their time at NZSE enjoyable and rewarding. However, if students are unhappy about something, NZSE aims to resolve the concerns as quickly as possible, with the agreement of everyone concerned.
NZSE values and encourages feedback and suggestions from our students about their experiences. Anonymous surveys are administered throughout the programme and are an opportunity for students to provide feedback with respect to their admissions experience, administration, facilities, faculty and their programme of study. Students are encouraged to participate in all the surveys and may express concern about anything they believe breaches their rights as a student, or where they believe the standards of teaching or other services offered under their programme are not met.
Changes made as a result of students' feedback are anonymously reported back to students through the student committee. All written complaints will be acknowledged in writing within five working days, including an estimated time frame for response to the complaint.
Investigations and recording of complaints is conducted in accordance with NZSE College's policies and procedures.
Step 1: Speak to the Student Support and/or your tutor

If your concern is not addressed,
Step 2: Speak to the Head of School

If it is still unresolved,
Step 3: Speak to the Group Academic Director
Step 4: Make a Formal Complaint to NZSE in writing
Step 5: Contact NZQA

If your concerns remain unresolved after following NZSE College's internal process, you can escalate your concerns to the New Zealand Qualifications Authority (NZQA). NZQA, the government agency responsible for New Zealand qualifications, can provide an independent assessment of your complaint. Please note you can involve your support person through this process.

Send your completed complaint form, along with any supporting evidence to:

The Complaints Officer
Quality Assurance Division
P O Box 160 Wellington 6140

OR email a scan of your completed form, along with scans of any supporting evidence to [email protected].

If you need more information on the complaints process, contact NZQA on 0800 697 296.
International Student Feedback
International students can contact iStudent Complaints for any financial or contractual disputes that have not been resolved. iStudent Complaints is an independent service with experience in helping international students to resolve disputes. There is not cost for this service. Call 0800 00 66 75 for assistance.