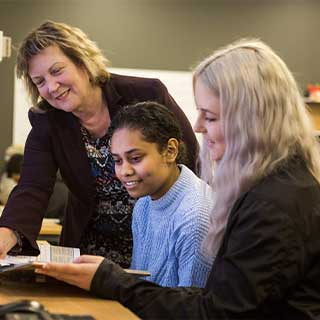 Finances should not be a barrier to study. That's why we have financial support options to break study barriers and provide everyone the chance to rise up with NZSE.
All financial dealings with students are conducted openly and fairly, according to New Zealand law and accounting practices. Financial records are maintained in a safe environment with a full backup facility. Any transaction information held will be provided to the student upon their request.
Zero Fees and Fees Free Study
Don't let studying costs and debts get in the way of your future career. Explore the free study options available to NZ Domestic Students.
Do you want to pursue your passion through study? Browse our schoalrship options to see if there is one for the programme you are interested in.
Study Link provides financial advice and support to all tertiary students in Aoteroa. They can help with course fees, day to day costs, disability and childcare costs and more.