Anicestus "Hola" Fakasiieiki
School of Hospitality Graduate, Auckland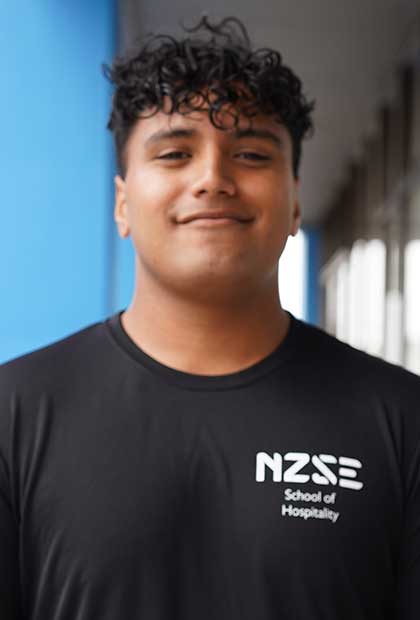 Anicestus "Hola" Fakasiieiki discovered NZSE through TikTok and has completed many programmes across schools. The most recent programme he has completed is a NZ Certificate in Food and Beverage Service (Level 3), in which he was a part of the first cohort for NZSE's School of Hospitality.
Hola met many friends during his time at NZSE from many different walks of life. The tutors at the team at NZSE made it a fun experience for him during his studies.
Hola has been very open with taking programmes across schools at NZSE's New Lynn Campus. Whenever a new programme has an upcoming intake, he's been willing to give it a try and see what interests him within the courses.
Hola is now continuing his studies with NZSE with a NZ Certificate in Security as he takes in all that NZSE has to offer.