Healthcare Assistant, Auckland City Hospital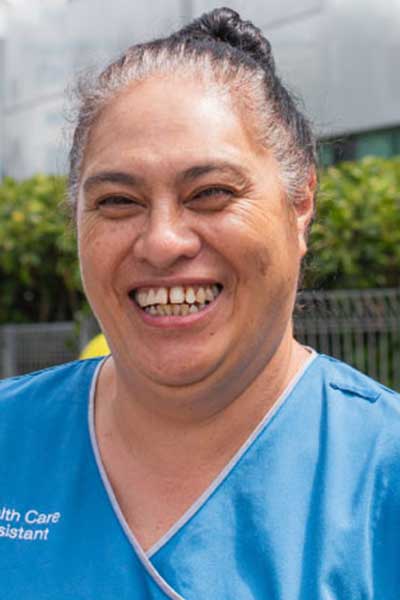 Karen studied a NZ Certificate in Health and Wellbeing (Level 3) after starting to look after her parents who were getting on in age. She wanted to get into work, but first needed to get qualified.
During the course Karen was able to learn about different things to look out for regarding the elderly and other patients. For example, symptoms of a stroke and knowing what to do with diabetic patients.
Karen got some help from the Career Service team at NZSE to land her current role. Our team advertised a job available at the Auckland City Hospital and helped Karen adjust her CV and write her cover letter.
Karen now works in Auckland City Hospital as a healthcare assistant. Her advice to others who are about to graduate from NZSE College and will be looking for work is,