Full Stack Software Developer, Risos Enterprises Ltd. Auckland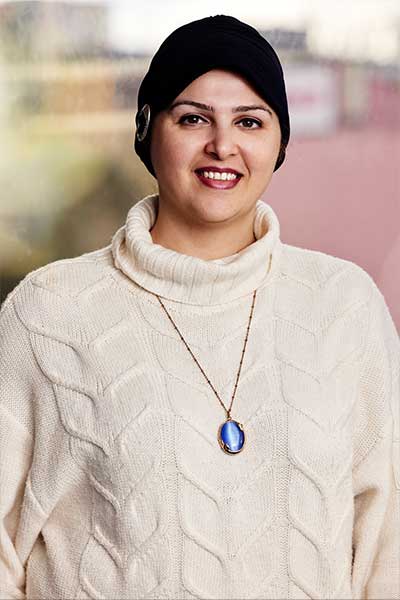 Laila Shihada sought to return to the workforce after having a break from the tech industry when she raised her three children. Knowing she needed to update her knowledge, she enrolled in a NZ Diploma in IT Software Development at NZSE.
Having already had experience in software development before becoming a parent, Laila was glad to learn updated information at NZSE. What she learnt covered both theoretical and practical sides of development.
NZSE staff helped Laila jump over any challenges she faced in her studies. Her tutors were friendly and brought years of experience to assist her, while her course advisors were always there to lend a land and help with issues she had.
Laila is currently undertaking an internship where she is working on an AI based project. She plans to complete a Master's Degree in Cybersecurity, followed by a PHD in Cybersecuirty and Artificial Intelligence.