School of ATC Tutor, NZSE Hamilton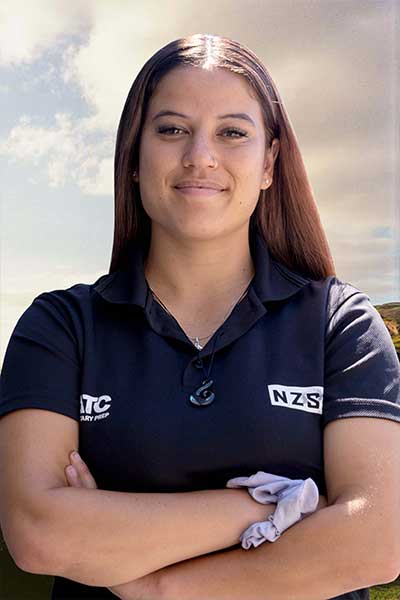 Daumavia had a difficult home life growing up but she was determined to break the intergenerational cycle her family was in. She decided to leave high school and her hometown to look for opportunities in Hamilton when she found ATC Military Prep School and joined the whānau -enrolling in our NZ Certificate in Fitness and Recreation (Level 1). Daumavia loved ATC and came back year after year to complete the rest of the ATC Military Prep courses studying Vocational Pathways Social and Community Services – Military Prep (Level 2), and enrolled in Hamilton's first NZ Certificate in Security (Level 3) cohort.
Better suited to a learning style that included a mixture of physical and academic learning, Daumavia enjoyed having the discipline in her everyday life while studying at the School of ATC. She became more confident and could see herself taking the lead in future opportunities. 
Daumavia made lifelong friends and connections at ATC. She found her purpose within a group where she felt wanted, worthy and important. She has seen firsthand how the has changed the life of not only herself but her friends after graduating. 
After graduating, she accepted a job at Armourguard then worked as a security officer for different organisations before returning to teach at ATC. In the classroom, Daumavia sets herself as the living proof that anyone can get through their own struggles, just like she did.