Ordinary Marine Technician, NZ Royal Navy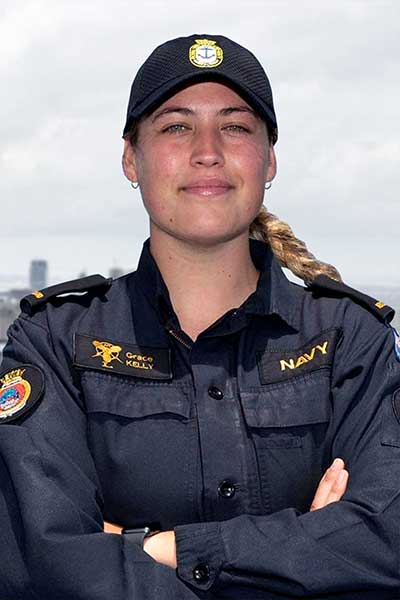 Grace had always dreamed of joining the New Zealand Defence Force but didn't really know where to start. Her school advisor recommended that she get prepared and become qualified. Shortly after that conversation she discovered NZSE and decided to join the whānau – enrolling in our NZ Certificate in Security (Level 3) in June of 2019.
Throughout her studies, Grace not only grew academically but gained skills that were transferable across any profession. She found the School of ATC was a fantastic environment to train for the military as a whole, and she also gained quality skills to use in her everyday life.
Thanks to the help of the staff, Grace was able to get the most out of the course in an environment where she felt supported and empowered to reach her goals. They created a caring and supporting environment for her during her studies.
After graduating, Grace not only gained her qualification but achieved her dream of joining the NZDF as she now works as an Ordinary Marine Technician for the Royal New Zealand Navy. Grace recommends NZSE and our Security course to anyone wanting to join the NZDF or similar careers, as it provides that extra step to turning that dream into reality.